Parks & Recreation
Q: How Do We* Live Together? A: Parks** and Recreation
*New Yorkers **Riverside Park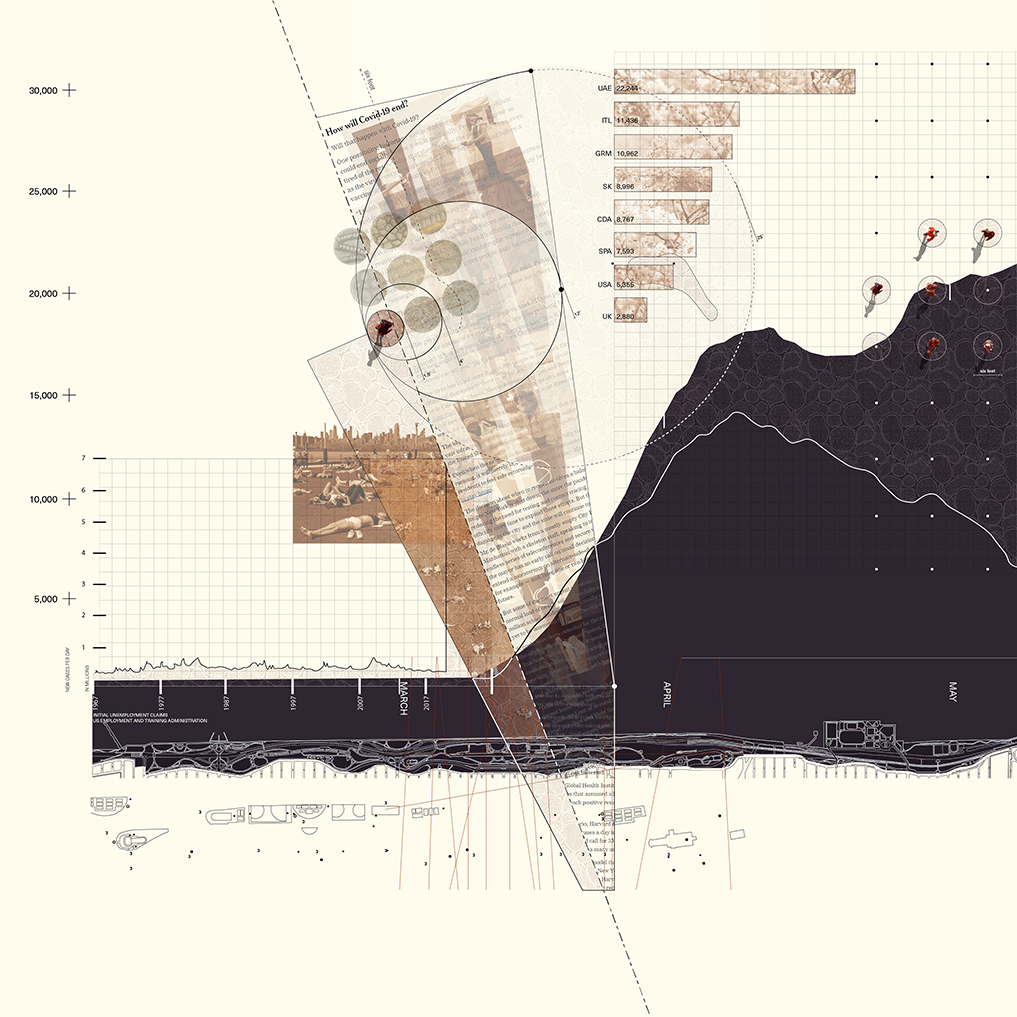 Living Together cannot turn to housing for models, certainly not in New York, where housing segregates by class, and neighborhood-school districts divide again by race, ethnicity, language. We co-exist best outdoors in the public parks with large catchment areas: here our social microcosms more-or-less successfully ignore one another in pursuit of individual aims in the presence of others. These are the most optimistic of our models for a New Spatial Contract.

Here are, simultaneously or in temporal and seasonal succession: joggers, bicyclists, scooters, skateboarders, nappers, eaters, dog-walkers, many soccer games on the same field, Little League, pick-up basketball, birthday parties, volleyball, muscle beach, elders, food carts, volunteer gardeners, park employees, homeless, readers, pot-smokers, religious observance, children with moms or with sitters, track team practice. Every hue, tone, shape, age human may be found here. In summer, day camps, concerts, dancers, sunbathers, playground sprinklers, goats; in winter, sledding, cross country skiing, decent skating rinks created by bad drainage, snow sculpture, dogs in ridiculous attire.

Below: Amtrak train tunnel (the Freedom Tunnel: homeless encampment and graffiti site), electrical conduits, water supply, sewage and storm drains, granite, mica-rich Manhattan Schist, 125th Street-Manhattanville Faultline, earth and landfill, retaining and riprap walls. Also: rats, moles and voles.

At grade: lakes of poor drainage, overflowing trash cans, light posts, benches, railings, asphalt-concrete promenade, water fountains, dog runs, running track, basketball courts, handball, storage sheds, synthetic-grass playing fields, skate park, sand-pits. Also: squirrels, raccoons, skunks, rats.

Above: helicopters, military aircraft, passenger planes, incessant sound of the highway, trash caught in tree limbs, Also: squirrels, over 150 species of birds including migratory flocks and raptors.

Riverside Park occupies land on the traditional territory of the Munsee Lenape (today the Munsee-Delaware) Nation and Wappinger (today dispersed into Oneida and Stockbridge-Munsee Tribes) Nation.

Team Leaders:
Hayley Eber, Lauren Kogod
Model Team: Sally Chen, Yingxiao Chen
Model Fabrication: Austin Wade Smith, San Simeon Koizumi
Studio Team: Jamie Lindsey, Roni Schanin, Giedre Darskute
Spectrum Photography: Maren Speyer